The Slinky and the Vanuatu Islands earthquake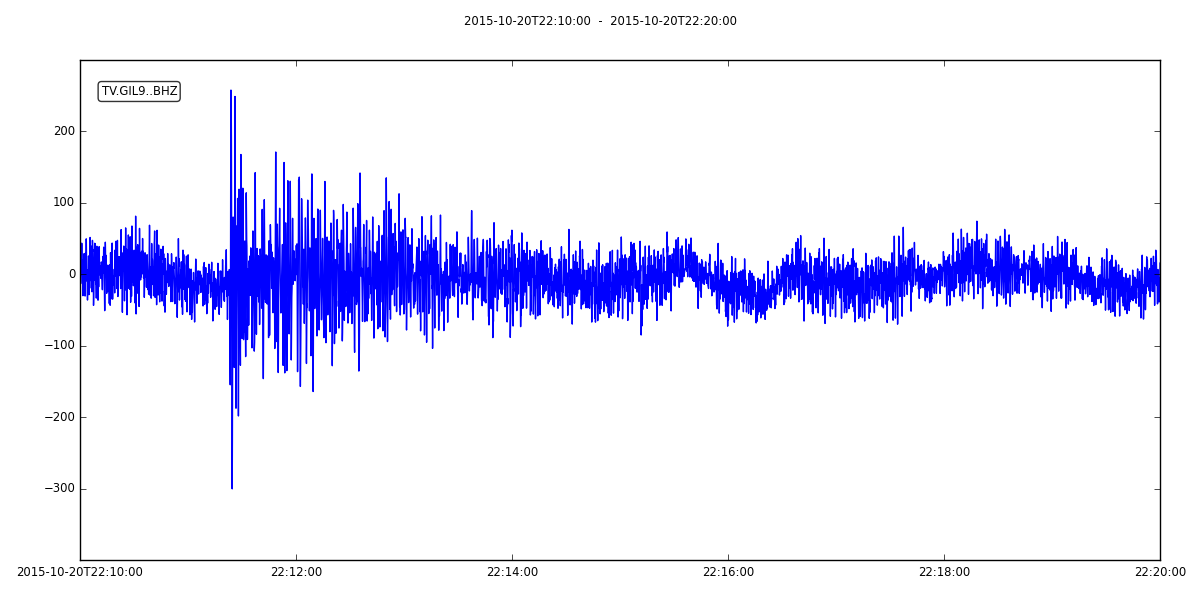 Back from Maker Faire we reinstalled our open source seismic station connected to the Slinky seismometer, but we never ever hoped that it could be able to spot an earthquake coming from the Vanuatu Islands. These islands are about 16,500 kilometers away from Italy (or 145 degrees of angular distance) east of the Australian continent, along a subduction zone where the Australian plate is moving northeastward at a speed of about 9 to 10 centimeters per year, colliding and plunging beneath the Pacific plate.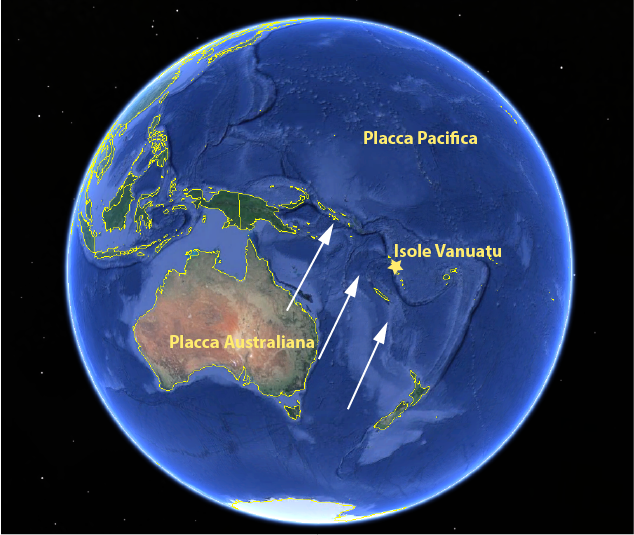 The earthquake, of magnitude Mw 7.1, occurred on October 20 at 21:52:02 UTC at 135 km depth. Our station recorded the event 19 minutes later. The Slinky was able to "see" the earthquake because we are just on the other side of the globe, further away from the P waves shadow zone that ranges  between 103 and 140 degrees (we already talked about this here). Between the numerous seismic phases that reached Italy the PKPs (whose trajectories are shown in the figure below)  traveled all the way through the outer core. As you can appreciate from the figure, the PKPs emerge at our latitudes with a high angle of incidence so that they come from below almost vertically. Being the P longitudinal waves, their arrival generates a pulse shaking the soil with a marked vertical component, lifting the ground and then lowering it.
The Slinky seismogram in the figure below shows a quite noisy signal, due both to the simple design of the instrument and to its location in an urban area. Despite this, the arrival of the PKP is clearly visible above the noise. The theoretical arrival of the PKP phases is at 22:11:23 UTC, 1161 s after the earthquake origin time .
Since our recording is very noisy, we checked it with the vertical component recorded at Bagni di Lucca (just few km away from Pisa) by the BDI station (part of the National Seismic Network of INGV). The BDI trace shows a sharp vertical first pulse, whose arrival time coincides perfectly with that recorded by our Slinky. The professional seismic station shows later on other arrivals of different phases that are lost in the noise of the school seismometer. However, we are very happy because we have shown that even a simple instrument can detect a natural event happened 16,500 km away!
More information about educational seismometers can be found at Seismology@School, or in this blog. If you want one Slinky at home you can find a kit here. Good recordings!